Our products
Read about some of our high quality choices before you come by.
If you have any special orders or questions, call us!
With a few days notice, almost anything is possible. We often order items for our customers. If there's anything you'd like, let us know, and we can find it for you!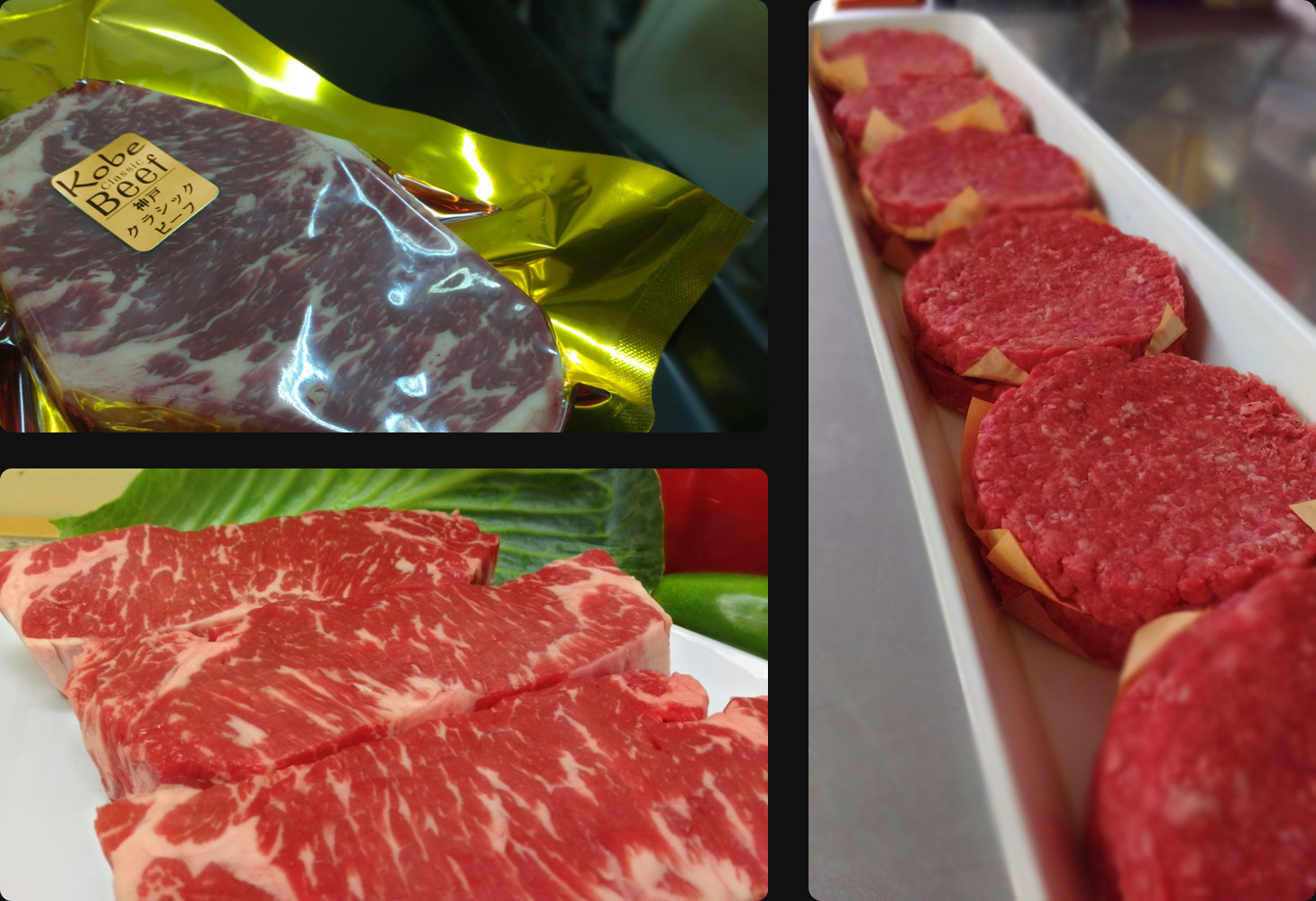 Beef
We specialize in 60-day aged and dry-aged beef. Beef aging is a natural process that improves tenderness and flavour, and requires high grade meat to start with. At Specialty Meats Plus, we age beef ourselves in special refrigerators to ensure quality and control over the process.
Here are some of the great types of beef we always provide.
AAA Alberta Beef
AAA is one of the four high quality grades in the Canadian system. This beef has excellent tenderness and muscling. It's bright red in colour, and has firm, white fat. The marbling in this beef means ample juiciness and flavour.
USDA Prime
This is the high quality grade in the American system. It is similar to AAA Canadian beef, but has slightly more marbling.
Kobe Beef
Kobe is a world famous, exceptionally tender, marbled, and flavourful beef.
New York Striploin Steak
Our most popular steak! With a firm texture and beautiful marbling, the New York strip is a tender cut that delivers flavour with every bite.
Rib-eye Steak
Known for its exquisite marbling, the Rib-eye steak has a distinct flavour that makes it one of the richest and smoothest steaks available. When the bone is left in, this beauty is called a Rib steak.
Tenderloin
This most tender cut melts in your mouth. The tenderloin's superior feel makes up for the reduced flavour compared to the rib-eye and striploin.
T-Bone
Choose both! The T-bone steak is made up of both the striploin and the tenderloin, separated by a T-shaped bone. This cut is also called the Porterhouse when the tenderloin section is especially large.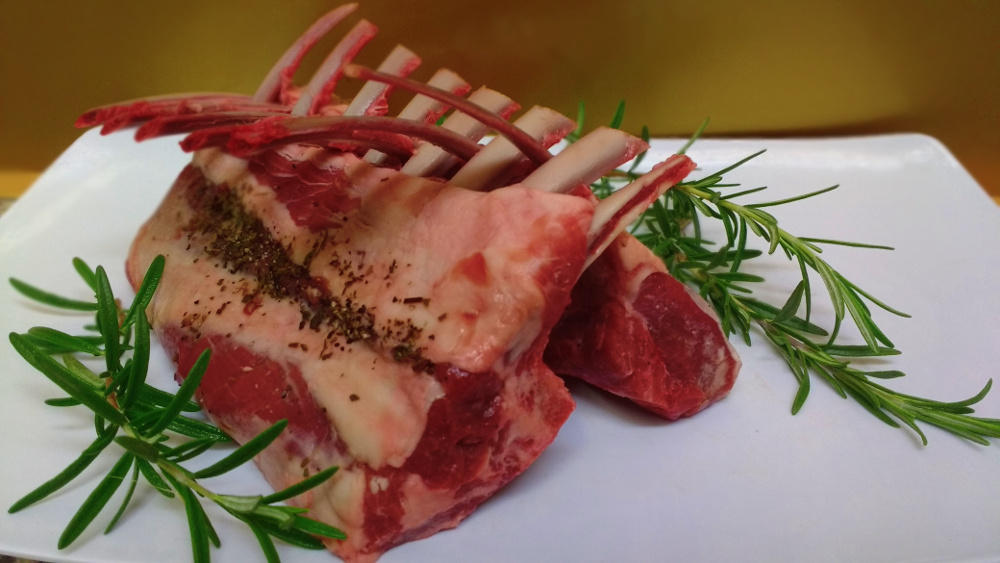 Lamb
We carry the finest Ontario Lamb. We have lamb racks, lamb chops and boneless lamb legs.
Like to save on prep time? Give us a call and have us marinate lamb chops for you! We use rosemary, mint, garlic, and a blend of special spices to make your Ontario lamb taste incredible.
We also have lamb spiedini (grill-ready skewers) and lamb burgers, all handmade in-store by our family!
Looking for a more gamey flavour? We can special order New Zealand or Australian lamb for you! Just be sure to give us a few days notice so that your order will arrive on time.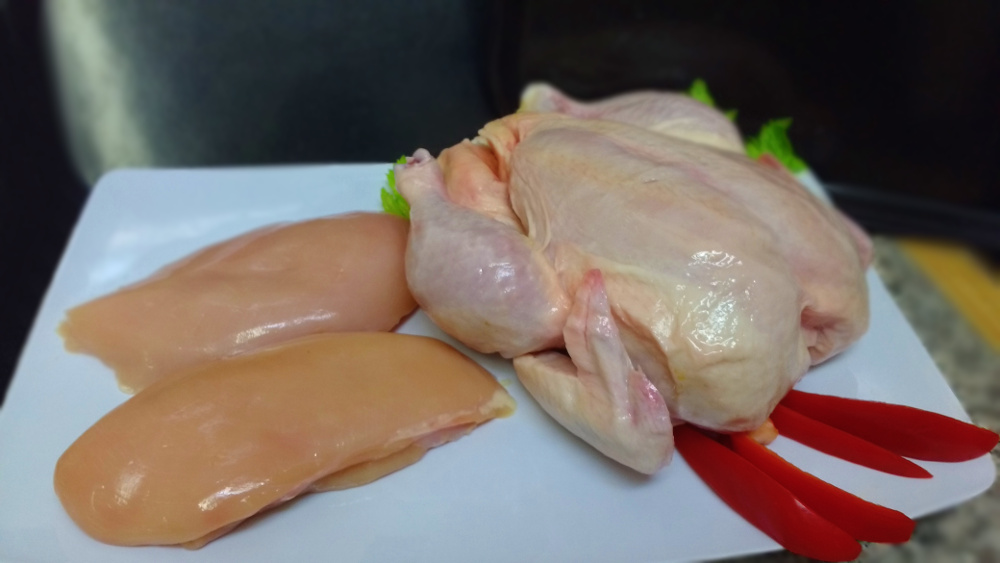 Poultry
Simply raised means simply delicious. All of our poultry comes from local Mennonite farmers, and is responsibly raised free of hormones, antibiotics, and preservatives.
Chicken
We carry a range of chicken items.
Boneless, skinless chicken breasts
Boneless, skinless chicken thighs
Chicken Supreme: a chicken breast with wing still attached
Whole chickens
Turkey
Looking for a delicious turkey to help complete your holiday dinner? Many of our customers order from us for their perfect Thanksgiving, Christmas, Easter, and other meals. Call or email us in advance to get your order on time!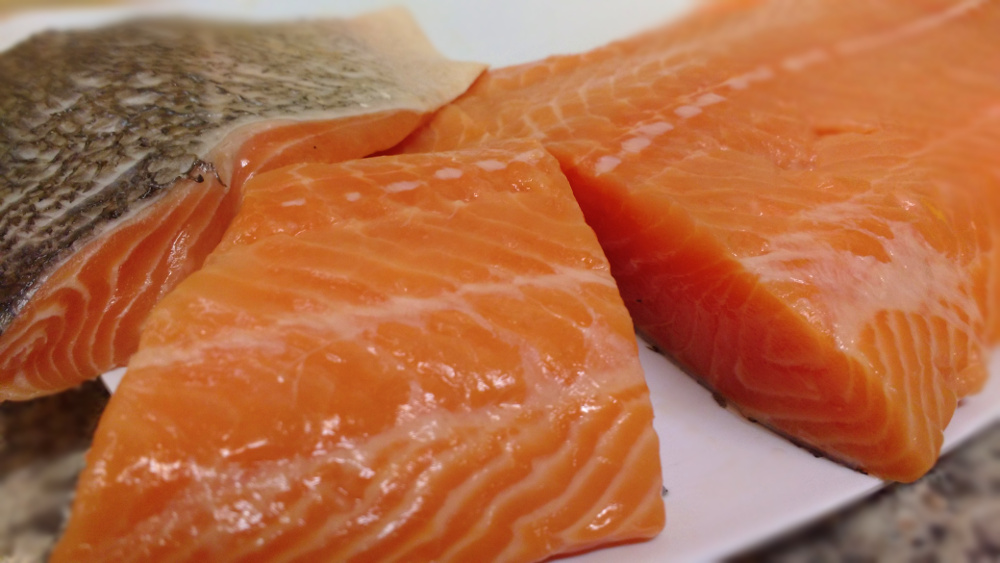 Seafood
Fish
We have exquisite sushi-grade wild Atlantic salmon, as well as smoked salmon slices. All fresh, and available almost every day! We also carry wild bass and cod.
Shellfish
We carry jumbo shrimp, lobster tails, crab legs, mussels, and incredible juicy scallops. We can also special order live lobster for you with a few days notice.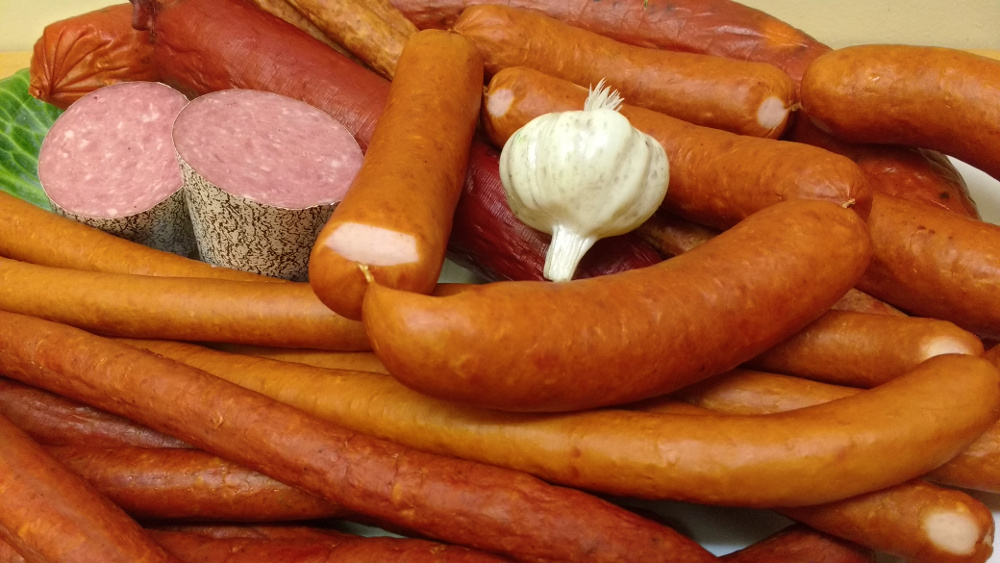 Deli
Come see us for all of your deli needs. We have a wide selection of nitrate-free, all-natural cold cuts, and raw, cooked, smoked and double-smoked sausages. We regularly have debrezini sausages, perfect for grilling!
Kielbasa is a primary staple of Polish cuisine, and ours comes in a variety of flavours: pork, chicken, turkey, beef, veal and more! All either fresh or smoked. The popular varieties of kielbasa that we carry include: krakowska, a thick, straight, smoked sausage, and kabanosy, a long, thin-style sausage.
We also carry bratwurst and breakfast sausage, salami, raw and smoked bacon, peameal bacon, "Grandma's" pork-style ham, and more!
Call and ask us about our pate and cheese selection!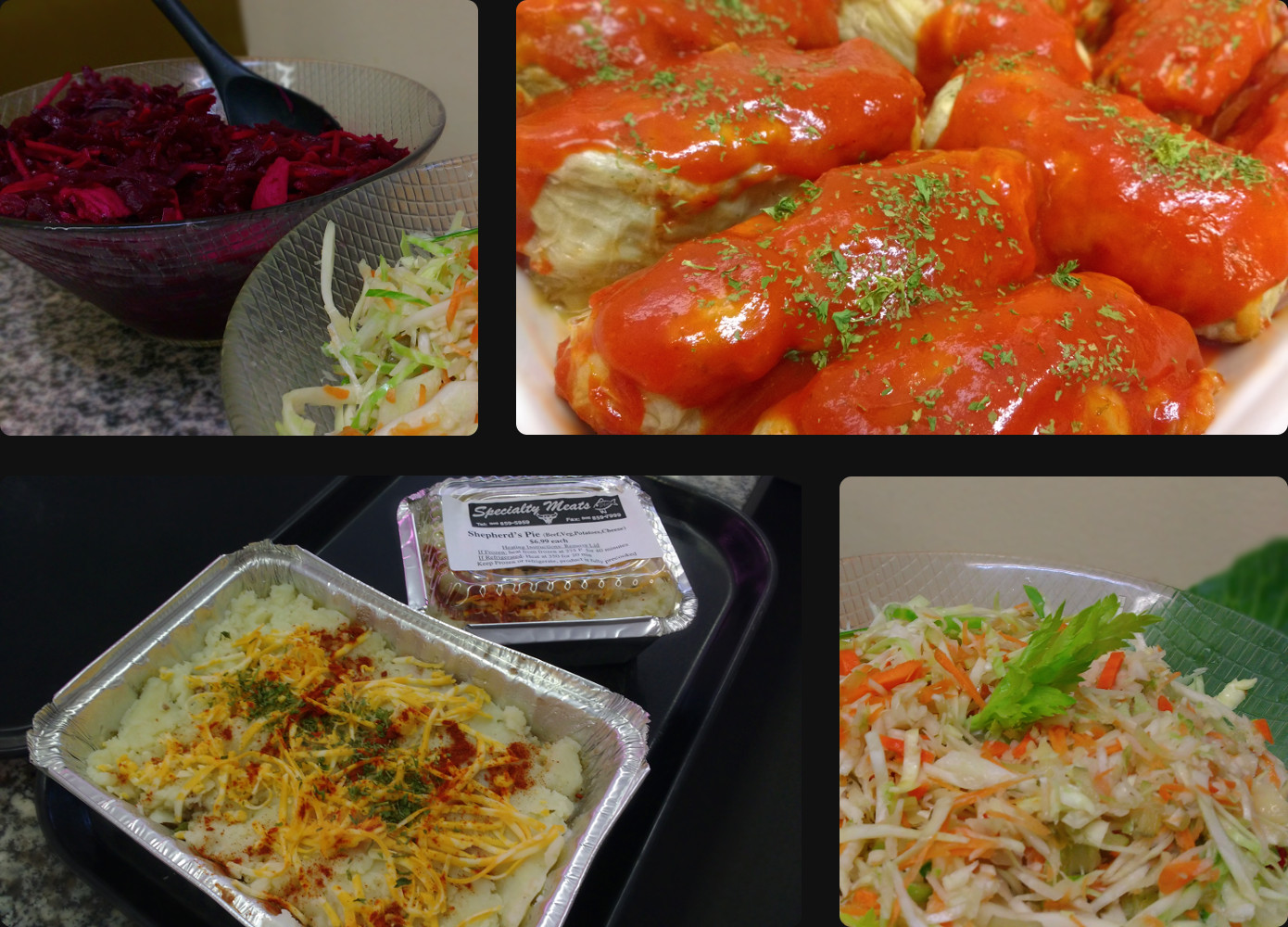 Homemade and Oven-ready Meals
Save time and still have a meal with real, high quality ingredients. Try our oven-ready meals, made with the same care and quality as our own family meals.
We handmake shepherd's pie, lasagne, beef tenderloin & veggie pies, and chicken breast & veggie pies. We have perogies, cabbage rolls, and delicious coleslaw or beet salads.
We also carry breaded chicken fingers, meatballs, chicken ballotines (stuffed boned chicken thigh), and so much more.